How ai becomes an appropriate tool answer to the global epidemic– covid-19 ?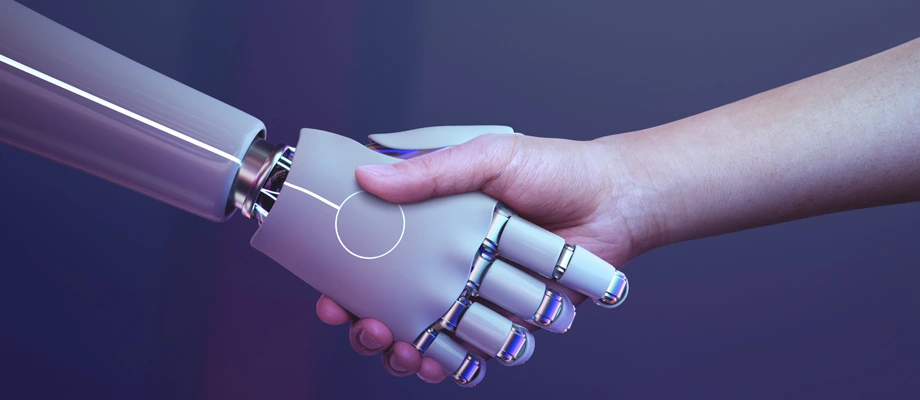 Introduction
COVID-19 can be considered the most serious flu pandemic to spread in our hyper-connected world. It turned out that this is a phenomenon that affects significantly and quickly many layers of our society. It is true that several measures have been taken with a single purpose; reduce the number of infected people and put an end to the large-scale spread of the virus. However, numbers are increasing steadily with 116 million confirmed cases and more than two million deaths in 235 different countries, as reported by the World Health Organization (WHO) at the end of February 2021. Serious concerns about the capacity of health systems surfaced due to unprecedented health service demand, especially in disadvantaged states. In this scenario, methodologies capable of accelerating diagnostic procedures, improving surveillance and monitoring capabilities, predicting contagion evolutionary stages as well as its effects on society, and simulating the results of a confinement strategy, a medical protocol or a new molecule, may represent in the face of these dramatic events, a revolutionary step in the world progress. The COVID-19 urgency has given incredible impetus to the improvement of existing models and the development of new prototypes in order to obtain promising results in fields such as infection tracking or predicting its spread and the effects of restrictive measures. The AI Progress should represent an effective strategy to face these challenges : Thanks to the massive amount of information made available due to the advent of the omnipresent computer science and to the ever-increasing computing power, AI showed outstanding performance regarding most of the issues mentioned above. Indeed, its ability to extract patterns and relationships using available data made this field of research particularly attractive in tasks involving the description of complex information and dynamics.
The Pandemic Dynamic
A Conceptual Overview : The landscape of the Pandemic Dynamic is made up of many complex interconnected relationships between data, models and applications, just like a tangled skein of wool. It's about unravelling such a dynamic by freezing the pandemic in real time. This reorganization will simplify the discussion and reveal pandemic-related AI research trends as well as the evolution of new data and DL models. AI is generally applied as a data-driven approach to complex problems, because the relationships involved are generally hard to describe by mathematical or statistical models. This means that this type of data strongly influences the AI methodologies to be adopted in a specific context.
➀ The artificial Intelligence to function as a detector of COVID-19
Thanks to AI, it was possible to discover and recognize the virus as soon as it appears in China. The pandemic was thus detected, as well as some of its serious side effects, especially on the lungs. And day by day, with the ceaseless development of the virus, and its spread around the world, the intervention of artificial intelligence has become more important. It helps thus the whole global society for better management of the different stages of the fight against the pandemic, and its various consequences.It is now proven that some AI tools have already helped political and medical decision-makers to better analyze and assimilate the functioning of the COVID-19 virus.
These technologies have also enabled the acceleration of the treatment research process by quickly analyzing large volumes of received and recorded data. The functions allowing the exploration of AI information can discover the history of the virus, the way it spreads, the possible measures to be taken according to the characteristics of each situation. The in-depth learning has the role of predicting old and new likely remedies to treat corona virus. This has prompted several establishments to use AI to find remedies and develop certain vaccine prototypes.
The US government has initiated talks with scientific leaders at an international level which includes the use of AI to speed up the analysis of the literature on the corona virus made available using the Kaggle platform. Some data in epidemiology, bioinformatics or even molecular modeling are easily accessible, of which nearly 30 thousand are about the coronavirus. The AI Computing power is also made available by technology companies like IBM, Amazon, Google and Microsoft ; individuals who donate computer processing power (For instance and through public-private efforts as the COVID-19 High Performance Computing Consortium and AI for Health). Some innovations are constantly contributing to the acceleration of research in this field based on AI to fight against the pandemic, control it and also manage it. We cite for example the awards, the open source collaborations or hackathons
➁ Use AI to help detect diagnose and prevent the spread of corona virus
The AI can also be used to help detect diagnose and prevent the spread of corona virus. Thus, it is possible to identify patterns and anomalies, detect and predict the spread of COVID-19… Moreover the systems of image recognition speed up medical diagnosis. Early warning systems powered by AI can help epidemiological models by exploiting mainstream news, online content and other information channels. This allows you to trigger early warnings likely to continue and terminate syndrome surveillance, other healthcare networks, but also data flows (Bluedot WHO early warning system). Besides, AI allows you to define the different ways in which Covid 19 is transmitted, as well as the various consequences on the international economy.
Generally, it has been shown that artificial intelligence technologies can easily quickly remove epidemiological data thus exceeding the usual rate of communication of health data. Several establishments and organizations have chosen to develop interactive dashboards that can track the spread of the virus via live information and real-time data. They are thus constantly informed on the number of corona virus confirmed cases, the number of reported deaths, the concerns…
A prompt diagnosis is essential to limit contagion and understand the spread of the disease. When it is applied to images and symptom data, AI can easily and quickly diagnose cases of COVID-19. Particular attention should be paid to the collection of data representative of the entire population to ensure scalability and accuracy.
➂ Limiting contagion is a priority in all countries and AI applications help prevent the spread of the virus
Several governments have opted for citizen surveillance in order to discover the most affected areas by geolocating them or by tracing their personal data such as credit card information. Other countries, such as China, have instead opted for a different strategy; classifying citizens by "level of risk of contagion" on the basis of a software that can be activated via smartphone.
The population is thus classified into 3 different categories : Green, orange and red. Automatic learning models work differently from search engines and social networks. The former use general data (that of travel, payment, communication…) which allow them to predict the location of the next epidemic. This makes it possible to notify border controls. The second help for their part to follow the disease in real time. Several countries have initiated specific tracing systems for contacts.
➔They help identify possible routes of infection. This is about Austria, Singapore, China, North Korea, Israel and poland. In Israel, for instance, the geographical location of the data is used to identify people who come into close contact with known virus carriers, and send them a text message directing them to immediately self-confine.
➔Semi-autonomous robots and drones are deployed to meet the immediate needs of hospitals such as food and medicine delivery, cleaning and sterilization, assistance to doctors and nurses and material delivery.
➃ How AI can help respond to the crisis and to the recovery that will follow
Conversational and interactive AI systems help combat the current health crisis through the reception and analysis of information, data of all kinds advice, possible treatments and even personalized learning.
➔From now on, social networks and search engines fight in their own way against fake news, especially with regard to Covid 19. They both use AI personalized tools to find and delete fake news on the basis of algorithms.
➔The virtual assistant and chatbots allow people to be sorted according to the presence of symptoms. Deployed in Canada, France, Finland, Italy, the United States and by the American Red Cross,they support the health of organizations.
The Center for Disease Control and Prevention and Microsoft have developed a corona virus self-verification service to help users self-assessCOVID-19 and suggest a plan of action.
➔Identify, find and contact vulnerable and high-risk individuals. For example, Medical Home Network, a Chicago-based non-profit organization set up an AI platform to identify Medicaid patients most at risk of COVID-19 according to the risk of respiratory complications and social isolation.
➔AI could possibly play a role in accelerating training and educating medical staff. Finally, AI tools can help monitor the economic crisis and recovery– for example, via satellite, social networks and other data (Google community mobility reports– and learn lessons from the crisis and create an early warning for future epidemics).
➄ Main recommendations
Governments and other stakeholders are encouraged to :
➔Encourage multidisciplinary cooperation. and multi-stakeholder and data exchange at national and international levels. It is about promoting a better communication between members of the AI community, the medical community, developers and policy makers.
Thus, it will be possible to formulate the problem to then identify the relevant data and to share tools and train models.
➔Recognize that AI is not a magic solution. The AI systems based on automatic learning work by identifying patterns in data and require large amounts of data
to find these models. the results are as good as the training data, and in some cases diagnostic claims have been challenged and certain chatbots gave different answers to questions about symptoms.
➔Artificial Intelligence systems must be deployed responsibly. They must also respect the AI principles laid down by the OECD. Of course, this principle applies to temporary measures of population control and surveillance. Moreover, some systems of Artificial Intelligence raise concerns, in particular with regard to the definition of objective risk and to the fact that personal data can be stolen, exploited, reused in such a way as to infringe privacy.
➔Develop and operate monitoring tools based on AI that enable research without sacrificing privacy.
➔Learn from this pandemic wave to get prepared for its likely re-emergence. One measure is to engage in AI technology research which can learn from limited data such as those of patients with idiosyncratic diseases.