Fintech vs Banks: What's the Difference?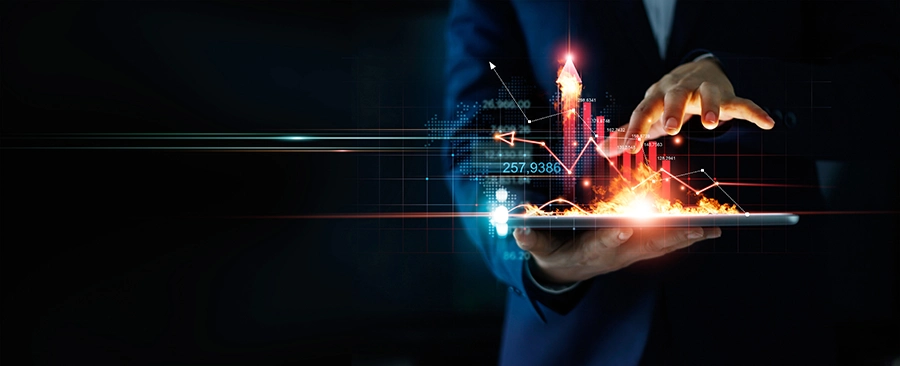 Consumption habits have evolved since the introduction of new technologies which have affected all sectors, and the banking sector is no exception. Nevertheless ,traditional banks struggle to join the circle of technological innovations in order to satisfy a new demand in this area. And the advent of fintechs, boosted by the development of these technologies, has made the task even harder for traditional banks. We then wonder about the cohabitation of these two structures in the same sector : Do fintech companies stand out as a real alternative to traditional banks or will they take the position of competitor ?
 What are fintechs?
Definition :

Fintech is an association between two terms in English: Financial and Technology which reflects new technologies whose purpose is to automate and improve the usage of financial products and services. A fintech is therefore a company that implements an innovative digital technological solution which allows the optimization of a financial service.
The primary mission of the fintechs is to provide services relating to the banking and financial sectors which want to be more efficient and effective and moreover which cost less than those offered by traditional commercial banks.In general, these are start-ups which are part of a perspective of anticipating high growth and establish their activity in an innovation process. Also, Fintechs have introduced new payment methods, and as part of this process, Paypal has already joined this sector when he proposes to graft his bank account to a third-party web service. The goal is to bring simplification and security to the various commercial transactions that take place online. Regarding France, it declines in the domain of fintechs, quite a dynamic position.
As such, France Fintech, a professional association, was able to identify in France, no less than 350 Fintech companies of which 234 declare that they carry out an activity that the Banque de France regulates. It is worth pointing out that according to a study by the consulting firm Exton Consulting, 19% of French fintechs are alternative financing companies and are therefore the most numerous.
What are traditional banks?
Definition :

Traditional banks are institutions that operate in the financial sector and which are authorized by a high-level authority to make deposit receipts and loan agreements to both individuals and businesses. Among traditional commercial banks, there are those who offer services such as wealth management, currency exchange or even safes.
Traditional banks are available in various forms such as personal, merchant and in particular investment banks. Most often, banks are governed by the authority of a central bank or in certain cases are submitted to the authority of a national government.
Bank and fintech : what relationship?
A traditional bank's activity and that of a fintech both belong to the same register namely: providing financial services to consumers. In other words, the fintech companies are considered frontline competitors of traditional banks. The difference between the two is that a fintech bank uses new technologies while traditional banks still resort to archaic and time-consuming procedures and means. With regard to innovation and technological advances, traditional banks lag behind as fintechs pursue their momentum in terms of innovation. That is why, consumers around the world are increasingly opting for fintechs. The conclusion that is therefore drawn is that fintechs are encroaching upon the areas of responsibility of traditional banks, and this for many financial services such as payments, or credits. Here traditional banks and fintechs are real competitors.
From another perspective, the two protagonists of the banking and financial sector have another type of relation, that of complimentarity. Indeed fintech companies want to be complementary to certain activities exercised by traditional banks. These are essentially regtechs (Regulatory Technologies) whose purpose is simplifying the monitoring of regulatory constraints and which are imposed on financial operators. This is also the case for paytechs which, within the framework of a collaborative relationship with the banks, are intended as complementary services allowing better adaptation to customer needs.
Fintech trends for 2022
For the year 2022, there are according to experts five main fintech trends which will become development vectors:
Integrated Finance Trend: : Experts believe that it reflects a new stage in the fintech and consists of the combination of a financial service and a non-financial one. The development of this trend will be due to the fact that more non-financial brands are contemplating the idea of the integration of payments, insurance products or credits.
BuyNowPayLater Trend : This trend was already listed in 2021 and consists of solutions based on the principle of Buy Now and Pay Later. BNPL is among the areas of digital payment and lending solutions whose growth rate follows an increasing curve. These solutions have been integrated into e-commerce sites and of which the best known in France are Younited and Klarna.
Artificial Intelligence Trend :Experts believe with conviction that AI will play a leading role in the fight against fraud in the financial sector. AI solutions represent a solid and crucial tool to prevent crime and financial cybercrime. They can also be used for analyzing a large amount of transaction data to allow the discovery of trends in the field of fraud.
Cryptocurrency and Blockchain Trend : Although this trend is quickly confirmed, it does not however integrate everyday life. Nevertheless, this configuration may experience a development during the year 2022 which will be accelerated to lead to a component of a larger ecosystem.
Vertical Banking Trend : This consists of a banking product development process which makes it posssible to meet specific needs relating to specific customer segments. It differs from a traditional bank which offers a very wide range of products and which is aimed at all customers without segmentation. Vertical banking has the particularity of concentrating its activity on niches.